The LVCVA Archive
The LVCVA Archive has nearly 7 million images, 11,000 moving images (film and video), and 1,300-linear-feet of manuscripts and artifacts. The largest collection in the LVCVA Archive is the Las Vegas News Bureau Collection, which is celebrating its 75th anniversary in 2022. As we continue the celebration throughout the year, we will reveal new galleries featuring many more "Only Vegas" moments.
---
Frank Sinatra appeared on the Frank Rosenthal Show at the Stardust in Las Vegas, Nevada, on August 27, 1977. "Lefty" Rosenthal's first guest was Frank Sinatra, and other celebrity guests included: Bob Hope, Wayne Newton, Liberace, and O.J. Simpson.
Learn More
View The Gallery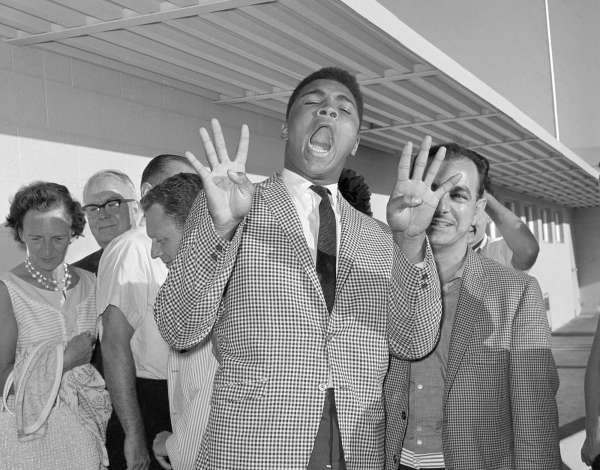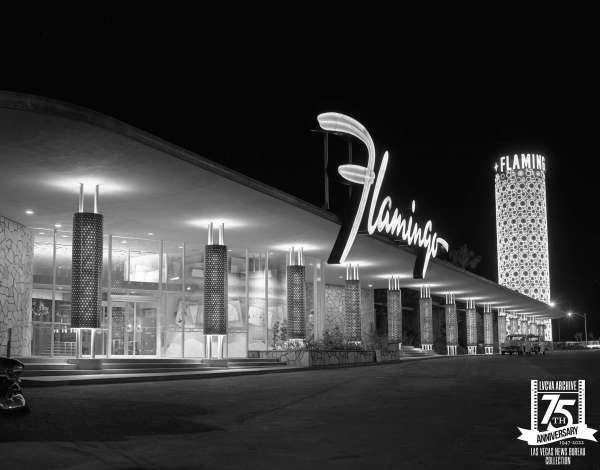 Gallery Three
---
Coming soon!
About the LVCVA Archive
The LVCVA Archive is estimated to be the largest and most comprehensive post World War II collection of Southern Nevada imagery in the world. The collection began in 1947 and is a living collection that is added to daily. The archive is a source for the news media, film makers, academics, researchers, museums, marketing professionals, conventioneers, and its images are often seen on popular websites and social media that promote tourism or the history of Las Vegas. Its images have been published throughout the world, and are heavily laden with celebrities and entertainment, as well as sports, recreation, the ever-changing skyline, and local events and businesses in Las Vegas and southern Nevada. Today, the archive is an integral part of the Las Vegas Convention and Visitors Authority (LVCVA) and its worldwide marketing efforts.
The Las Vegas News Bureau Collection
In 1947, members of the Las Vegas Chamber of Commerce realized that they needed to promote and market Las Vegas to increase tourism. They created the "Livewire Fund" to accomplish that goal. The funding was provided by hotels and motels throughout southern Nevada, and each property contributed to it based on their individual size. The chamber utilized this funding to create the Las Vegas News Bureau. The news bureau was a group of photojournalists whose goal was to promote and market Las Vegas through photography and videography. In their initial years, their goal was to market the destination as "The Entertainment Capital of the World." In 1992, the Las Vegas News Bureau transferred to the LVCVA. The Las Vegas News Bureau has successfully captured the alluring sights and sounds of the world's most exciting destination for 75 years, and has played a unique role in promoting Las Vegas by documenting the unforgettable images on film.
Highlighted quotes about the Las Vegas News Bureau:
Quote from Joe Buck, a photographer with the Las Vegas News Bureau:
"By saturating the nation with photos of celebrities, the news bureau sought to create the belief that if you came here [Las Vegas] you might be able to rub elbows with the movie stars."
In a report to the Las Vegas Chamber of Commerce in 1958, the news bureau's chief, Jack Pepper, noted that:
"The Las Vegas News Bureau is unusual in that it is not only a publicity department whose main function is to promote the area from the tourist and industrial standpoint, but it is also a news bureau which has gained the respect of all national news media, thus making the job of planting 'publicity' easier and much more successful than similar publicity departments in comparable cities."
Las Vegas historian Larry Gragg notes in his book Becoming America's Playground Las Vegas in the 1950s:
"the talented photographers and writers of the Las Vegas News Bureau, the chamber of commerce, and self-appointed promotional ambassadors made Las Vegas a "must see" tourist destination in the 1950s. In making the nation aware of Las Vegas they collectively pitched their town as "Fun in the Sun" resort mecca…. their promotions, advertising, and skillful exploitations of radio, television, and movies created what Don Payne, who served a quarter-century as manager of the news bureau, called the "halcyon days of publicity in Las Vegas."